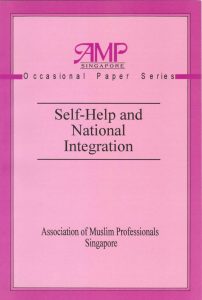 by Simon Tay, Zainul Abidin Rasheed, Cherian George and Dr Tan Cheng Bock
Published: 1996
ISBN: 981-00-8016-6
This paper is an edited transcription of the proceedings of a seminar by the same title on 10 June 1995 at the National University of Singapore. Ethnic-based self-help groups have existed in Singapore for some time.
The main objective of these groups is to assist in the upliftment of the community.
However, the existence of such ethnic-based self-help groups has also caused concern among many who fear their adverse effects on national integration. In discussing this issue, the seminar speakers examined the role of self-help groups and their impact on national integration, reviewed the pros and cons of the ethnic self-help approach vis-à-vis multi-racialism in Singapore and debated the future of self-help groups in Singapore.
To purchase, please email to enquiry@rima.sg. Also available at the national library.